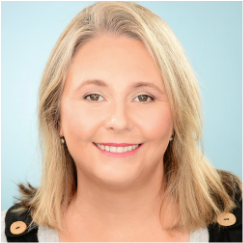 Alisa de Torres, Clinical Psychologist and Psychodynamic Psychotherapist
BA (Hons), Grad Dip Psych, PostGrad Dip Psych, MPsych (Counselling), Dip Adult Psychotherapy (ANZAP), MAPS
Alisa is an experienced and highly qualified Clinical Psychologist and Psychodynamic Psychotherapist with a particular interest in the treatment of anxiety disorders, depression, personality disorders and trauma. She has specialist and academic training in trauma treatment and many years of experience as a psychologist. Alisa has worked in both hospital and private clinical settings and has an excellent understanding of mental health issues. Alisa is committed to the provision of effective, evidence-based psychological treatments.
As a Clinical Psychologist, Alisa is able to offer assessment and treatment in the brief modalities Cognitive Behavioural Therapy and Interpersonal Therapy. Alisa is also a fully trained Psychodynamic Psychotherapist which is aimed at resolving long-standing or complex issues. Alisa's academic and clinical training has qualified her to deal with difficult issues and personality problems and to work collaboratively with treating physicians and other health care professionals.
Alisa is also experienced in the provision of therapy online. This allows access of patients who make have difficulty in accessing psychological services such as rural and remote communities, mothers with young children or patients with disabilities. It may also suit individuals who travel a lot or are unable to attend the clinic for other reasons.
Alisa is a member of the Australian Psychological Society (APS), the International Association for Relational Psychoanalysis and Psychotherapy (IARPP) and registered with the Psychology Board of Australia.
Alisa consults at her rooms in Woollahra Monday to Thursday. Alisa is a Medicare Provider and her patients are also eligible for private health fund rebates. Alisa's fees are below the APS recommended rate and are negotiable in specific circumstances. For more information or to discuss making an appointment, please feel free to phone Alisa.
Alisa can be contacted Monday to Friday on:
P: 1800 466 162
F: 02 8076 7680
Read More about Alisa De Torres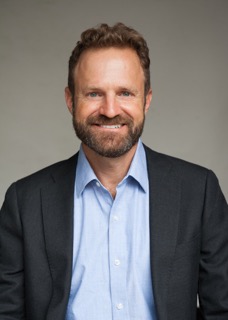 Dr Tim Ambrose, Psychologist
Executive Consultant, Coach, Group Facilitator and Strategist

MS (Psych), PhD (Clinical Psych), MAPS

Dr Tim Ambrose is a highly qualified psychologist who has spent his life understanding how people connect and communicate.
Tim has extensive experience treating couples, anxiety disorders, depression, adjustment disorders, trauma, and personality disorders. He also has extensive experience with LGBTI patients and people with or affected by HIV/AIDS.
Prior to studying psychology, Tim completed his BA at Dartmouth College where he studied languages, literature and philosophy. After nearly a decade of living and working around the world, he returned to the US to study clinical psychology, earning his MS in 1996 and his PhD from Rutgers University in 2000.
During his career, Tim has developed a simple method to explain the complex systems involved in relationships. His model is a "distillate" of many theoretical approaches that represent the essence of human experience. He has extensive training in various therapeutic modalities including: Cognitive Behavioural Therapy, Psychodynamic Therapy, Emotion Focused Therapy, EMDR, and Dialectical Behaviour Therapy. Using plain language and accessible examples, Tim helps people understand core human emotions and fundamental relationship dynamics. He teaches how to modify thinking for greater emotional ease and clearer communication. He provides people with a basic set of tools for more connected, effective and happy relationships and lives.
Tim also works as an executive consultant, coach, group facilitator and strategist. He helps leaders develop a nuanced understanding of the role that emotions play in creating confusion and friction, often resulting in a reduction in productivity. Tim works directly on peoples' verbal and nonverbal communication, helping them develop more adaptive, healthy and happy relationships. As a result, Tim's business clients report greater success and satisfaction both at work and at home.
Tim works with individuals, couples and groups in clinical, corporate and governmental settings. He has worked with rural populations for 16 years and has worldwide experience in the provision of psychotherapy online. Tim is also fluent in French and German and can offer treatment in these languages.
Tim is a member of the Australian Psychological Society (APS) and the American Psychological Association (APA).
Tim consults in Woollahra several days a week and can be reached by phone Monday to Friday on  1800 466 162.
Read More about Dr Tim Ambrose
Our Team at The Centennial Practice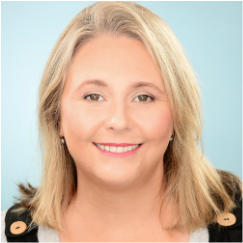 Alisa de Torres
Clinical Psychologist and Psychodynamic Psychotherapist
BA (Hons), Grad Dip Psych, PostGrad Dip Psych, MPsych (Counselling), Dip Adult Psychotherapy (ANZAP), MAPS
Read More about Alisa De Torres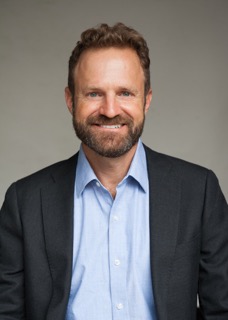 Dr Tim Ambrose, Psychologist
MS (Psych), PhD (Clinical Psych), MAPS
Executive Consultant, Coach, Group Facilitator and Strategist
Read More about Dr Tim Ambrose